Resources for Job seekers and Employers
Career Resources
| | | |
| --- | --- | --- |
| Job Hunt | | Personality Development |
| | | |
| Interviewing | | Leadership |
| | | |
| Career Management | | Gulf Job Market |
| | | |
| Success Stories | | Interview Jokes :) |
| | | |
| | | |
| | | |
Publish your articles on CareersInGulf.com
If you are a writer and like to publish your interesting career-related article on CareersInGulf.com to be shared with job seekers and employers; you are most welcome to submit your articles for review before we publish them.
All material must be original work by you and never been published before. Must provide your name, contact detail with your article. CareersInGulf.com reserve the right to select and publish your article,do minor modifications or reject. Submitted articles will become the property of CareersinGulf.com. Submit your articles to info @ careersingulf.com or CLICK HERE to submit using contact form.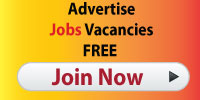 <!!-- indeed job roll at index-footer-v3 -->
More Jobs....
jobs by
<!!-- indeed job roll at index-footer-v3 -->